Our team is here for all your home buying and selling needs
Martinsville
Mooresville
Indianapolis
Camby
Danville
Brownsburg
Plainfield
Contact The Smalling Group Today
BUY A HOME
Purchasing a home is an exciting time! We're with you through every step of the process, listening to your needs and finding the perfect space you can't wait to come home to every day.
SELL A HOME
Looking to upgrade? Ready to downsize? With our exclusive network and marketing resources, we'll be able to get in front of the right buyers at the right time to sell your home at the best price.
WHAT'S YOUR HOME WORTH?
We can provide a rough estimate of your home value to help you get a feel of the market before you begin the selling and buying process.
Lindsey Smalling REALTOR®/Broker
The Smalling Group
My success in real estate is due to my passion, experience, professionalism and commitment to serving your real estate needs. I am constantly educating myself on the latest trends in the marketplace so I can find the right home for you or price your home to sell accordingly.
If you need more information about homes in your area, please contact me today so I can provide you with the latest information.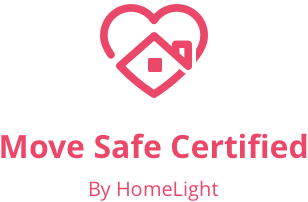 Testimonials
Lindsey was great to work with! Very responsive, upbeat and positive. During negotiations and inspections she helped by recommending service providers to address a few issues. She is extremely professional and motivated to do an excellent job.
Client
Lindsey sold our home and from the initial phone call to the very end, Lindsey and her team were outstanding! She was upfront with everything, always helpful and quick to respond to our needs and/or questions! She was always "in our corner" as her client and we knew it which made the process very easy!
McSpaddens
She was relentless in finding a buyer for my home. She was fantastic in finding a buyer for my home which had been sitting and in need of repair and matching it with someone who saw the potential as I had
sdhiggins56117
She is very professional and helpful in all aspects of selling our house. We got an offer two days after putting it on the board. Always on time to meetings and kept us informed through out the process of selling our house.
John A.
She was good even when the process was not. The lender was very difficult for the buyer. I was going to give up. Lindsey made it happen. She followed up on everything and got involved for the inspection to go through.
Anonymous
Lindsey is always willing to accommodate her clients with their needs to find the perfect home for them. Did not matter what day or time I called or text her she always responded. If she could not personally show me a home because of short notice, she always found someone that could.
Anita D.
Lindsey was extremely helpful during the process of selling my home. She gave me direction on everything and the house sold instantly! I would recommend Lindsey and The Smalling Group to anyone looking to buy or sell!
Kelsey A.